These are the reasons why people work with me:
- They can't afford to DIY, waste time, money, resources, and inspiration (this is a big one) while they learn by making mistakes, over and over, and over.
- They are AMAZING at what they do, but things like building a plan, pricing, promotions and how to sell are not in their zone of genius (or expertise).
- They have started a thousand different marketing initiatives that aren't working right. Unless you have a plan this is like throwing spaghetti at a wall and seeing what sticks.
-They know that their business could be making much more money, and they know that every month where they don't hit that goal, there is a loss. They don't want their next month to be -$10k that they lost..again.
These are the results I get them:
- A clear plan: They know what to do every day in order to grow their business.
- A marketing strategy that works for their specific product and target market.
- Increase in revenue.
- Savings in time, money and resources.
- They learn retail and consumer psychology secrets that other consultants or coaches aren't teaching, this is stuff I learned in my business degrees (plural) and at Fortune 500 retail and consumer product companies.
- They are highly motivated and they grow their business with alignment with their purpose  = they feel good! Because it's not all about the money!
Because you worked hard to produce a product the market will love.
It's innovative and important, maybe even the first of its kind – something as unique as you – yet not enough people are buying it and you're not making as much as you want.
Tired and frustrated, this thing (that used to be your dream) is taking up space in a store.
That was not the plan.
Creating consumer products might feel like your biggest battle in the beginning, but then you realize it is child's play in comparison to converting sales. So now that you have a world-class offer, why isn't it leaping off the shelf?
Wouldn't you love to know why this amazing innovation isn't igniting conversation?
Well, it's entirely possible your business foundations or sales strategy doesn't work or keeps you stuck.
Whether you've been successful at previous launches and are at a loss for why this one isn't working or this is your first launch and – if things don't pick up – it will certainly be your last, the problem is likely the same:
Fact: The #1 reason businesses fail is a lack of clarity and lack of a plan.
Fear: The #1 reasons businesses fail will be why yours does, too.
Now that we have hit the scary parts, let's talk about success.
It's entirely possible to overcome the obstacles you've faced and get that shiny new product out in the absolute perfect place.
Magic erupts when you can stop wishing for sales, stop starting over, and get your message (and product) where it needs to go. That means money in hand (and you're finally a helpful hand for those who need it most).
If you and your business are struggling to tap into the psychology of consumers, I'll ask you to do one thing:
Stop wasting time and start working smarter.
Okay, that was more of a serious demand.
A marketing plan, a website? They're great, but they don't give you anything if you don't have a plan in place. Let's change that with specialized support leading to laser-focused purpose in product creation and a strategy to start earning.
With three business degrees, years of research, a couple of worthwhile, earning-my- clients-cash degrees, and countless successful launches, I'm able to give you the pieces of this process you've been without. Most programs and systems lack focus on business foundations, mine starts with that: we look at who you serve and how you stand out, to build a plan aligned with your dream client and purpose.
We can work together in one of three ways: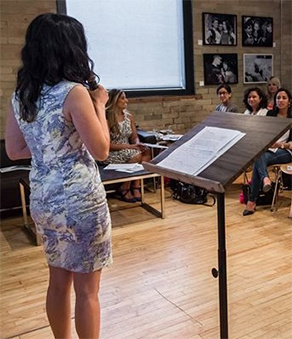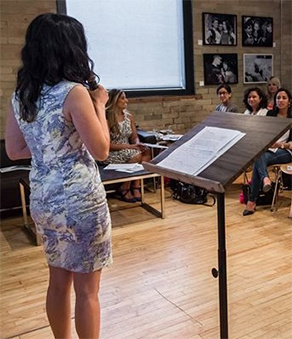 "Leyla, based on everything I've read and heard about you, I want to know more and figure out if we're a fit work together. What are my options for getting started with you?"
Please make sure you read my About me page, keep on reading about my programs below and please apply for a complimentary 1/2 hour Strategy Session . During this session, I'll ask questions to learn more about your business and I'll start giving you tips to reach your goals.
I work with clients in 3 different ways:
1. Express Growth Strategy
6-weeks one-on-one
This is the package for fast results and 1:1 personalized support. If you already have foundational clarity and have a specific obstacle this program allows us to co-create a custom plan for your business you can implement immediately. It's individualized to your needs, so we validate and tweak YOUR business idea, getting clear on purpose and preparing a fast starter action plan.

2. GOLD: Product to Profit - From business foundations to a clear plan 3-month group program
A 12-week group intensive with 1:1 support, we set up successful foundations for your product-based business and get you ready for the next step (read: growth). With custom systems to attract your dream clients, you'll know what to do each day so you're stepping toward your vision and increasing your profits.
This program is for people who haven't launch yet and don't have time to make mistakes during launch AND for those ready to take their business from hobby-level income and long work hours to sustainable and efficient growth.

3. SILVER: Express Strategy - 2 weeks package
The Express Strategy Day is the quick starter package. This is for you if you're looking to get a quick solution to your most pressing business questions (on a budget). We customize our work according to your specific needs and we tackle the main 1-2 issues/obstacles/opportunities that are getting in your way to success and will move the needle in your business. You get a Pre-work Questionnaire to understand what your priorities are.
- 1 1-hour set up call - Video trainings and homework for the specific topic(s) that we'll work on - 3 1-hour calls during those 2 weeks - 1 1- hour follow up call a month later
 Wondering about pricing?
My prices start at $1300 + tax and there are payment plan options.