I am a Business Strategist that works with heart-centered entrepreneurs so they can get organized in order to work smarter and not harder and grow their businesses.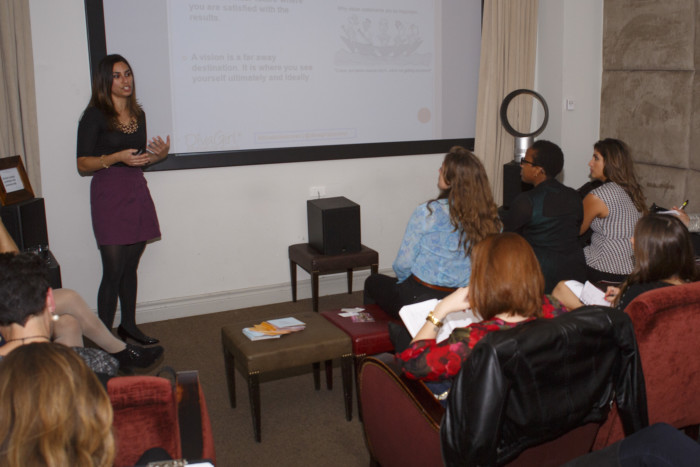 I am the creator of the "Growth Breakthrough System" that takes businesses from their Present to their Purpose, by creating the right strategic plan. I have worked, trained and presented to several giants of the consumer goods and retail industry, such as Procter and Gamble, Nestle, Smuckers, Walmart and Loblaw; as well as with government entities and entrepreneurs,
I am a Solution Focus trained facilitator and speaker. I offer business and motivational talks, as well as training workshops. I give talks on topics such as:
Goal getting for business
How to work smarter and not harder: The productivity and procrastination cycle
How to build a customer centric business
The power of female entrepreneurship
How to start over, change your life and go after what you want
The balance between heart and brain for a successful business
Authentic and heart-centered sales strategy
Please email me to me@leylarazeghi.com to discuss a customized talk for your next event.