PRODUCT TO PROFIT – 12-week program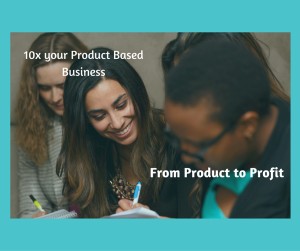 ***THE ONLY STRATEGY PROGRAM OUT THERE FOR PRODUCT MAKERS AND STORE OWNERS***
Are you a product maker or a store owner?
Do you have a product that is innovative?
Do you care about making a positive impact with your product(s)?
Do you have a concrete business idea, but haven't launched yet? OR
Have you been in business from 1-3 years and are not making as much money as you'd like…yet?
Have been feeling STUCK and working hard without seeing the results you want?
Are tired of dedicating time and money to a business that feels more like an expensive hobby?
If so, you're part of my Vision: Redefining the retail industry by helping companies that provide BETTER products grow faster and easier (Better = greener, ethical, organic, hand-made, etc).
This program was designed for YOU to succeed right now, to take your purpose and vision and make them a reality…without working 12 hour days.
I believe that working smarter is more important than working more.
I believe that you can make a positive impact AND a profit, at the same time. In fact, that you can serve more people in a better way when your business is doing amazing.
You can transform your life and business in 12-weeks!
"Product to Profit" is 12-week group intensive with 1:1 support, we set up successful routes for your product-based business and get you ready for the next step (read: growth). With custom systems to attract your dream clients, you'll know what to do each day so you're stepping toward your vision and your ideal consumers.
Not only is this my complete program, with 1:1 support, group calls and unlimited access to a private Facebook group, but we're talking about bringing all of the whistles and bells that catapult your business, including:
 An introductory questionnaire to determine your needs
 11 online modules exclusive to the Product to Profit program (listed below) teaching important concepts like the 3 stages of a successful product-based business, where to sell your product and when, and ways to grow, negotiate and build partnerships
 (6) 1:1 calls, 2 each month
 (6) Q&A group calls, 2 each month
 Unlimited access to Facebook Group to ask questions.
 Tips and tricks I've kept through my own business education, including a sales script and more.
 Plus, accountability and prompts via email to keep you on track
This program is for people who don't have time to make mistakes during launch and those ready to up-level their business lives.
A lot of product makers and store owners struggle because they are winging it and rushed to launch and let me tell you, bad decisions can get expensive when you have a product (whether those are losses, lost opportunities or money-wasting).
Launching a product without a strategy is like driving a car without knowing where you're going or having a map. Which is fine, if all you want is to use some gas and look at the scenery, but not cool if you have somewhere to go.
If you currently have and are looking to launch an amazing product or a store that you truly believe in, that will make a positive impact on society or the environment AND you want to maximize your profits while living the lifestyle that you choose to live. This is for you.
You get my online program, you get to mastermind with other people who have products (and want to make a difference) and full-time access to me via phone or Facebook Group, for any question you have. FULL TIME.
NEXT STEP:
Apply for a complimentary Strategy Session with me to get some clarity on next steps for your business and to see if we're a fit
(I only work with "hell yeses" from both sides)
How is this program different, from all the million other business coaching programs?
On this program, I share everything I know (everything!) about product-based businesses. I include secrets that brands like Procter and Gamble, Nestle, Walmart and Target use to grow their sales, adapted to small businesses just like yours. I share tactics to make sure you achieve your goals, make more money, save time and save money and effort. You'll learn how to run a productive business that works around your priorities and schedule, your business will work for you, and not the other way.
We also tackle business foundations, without these, it doesn't matter how much you work on your marketing strategy, or if you have an amazing website. A business without clear foundations is like a house built on top of a swamp  (it will fall apart eventually).
What are some typical results?
This program includes the exact steps that my clients have taken to go:
– From Farmers Markets to Health Food stores.
– From selling everything on their own to getting a specialized distributor.
– From $1,000 to $10,000 a month.
– From 10 hour days to 6 hour days.
– From idea, to plan, to launch in 6 months.
These are just some of the results my clients are getting.
Do you need more reasons to apply?
– I am committed to giving my clients everything. I do not work with you if I don't believe that your product will succeed. Hey, I left a comfy corporate advisor position to help purpose-driven businesses grow.
This is the ONLY program out there for product makers and store owners. No more programs where you'll learn what coaches are doing. This is for YOU, a product based business with specific challenges.
– This program is lead by a strategist that worked in Fortune 500 retail and consumer products for more than 8 years, growing more than 50 brands: anything from dog coats, to wine, to face cream.
NEXT STEP:
Apply for a complimentary Strategy Session with me to get some clarity on next steps for your business and to see if we're a fit
(I only work with "hell yeses" from both sides)
THIS IS NOT A "THEORY" OR MOTIVATION COURSE – No fluff guarantee
Hey, I care about making a difference in the environment and society, but this a no-fluff formula with the exact steps to take a product-based business from idea to reality to profitable business.
We take your dreams, your vision; and we use to build you a concrete customized plan, just for you.
My program teaches you how to work smarter, be productive and have time to live your life and do things that light you up.
LET'S GET REAL
I can tell you exactly what's happens when you're winging it and trying to do everything on your own:
– You feel "busy" but don't get the results you want
– You make less than minimum wage per hour
– You think that you're "saving" money, when in reality, each month is a loss.
– Your great idea does not help as many people as it could.
Working hard is not enough to grow a product-based business.
You need absolute clarity and confidence on what makes you different, you need to fully understand who you serve and why they'd buy from you.
You need to know your numbers, understand what you're investing in and having the right go-to-market strategy.
As long as you keep "winging it" and you keep on taking the same actions over and over, you won't get the results you want.
You've seen where you  can go on your own, and you want more.
Every month where you don't make the money that YOU KNOW you can make is a loss.
HOW IS IT AFFECTING YOU?
A business that's underperforming affects:
– Your confidence
– Your cash flow
– Your mindset
– Your family and social life
NEXT STEP:
Apply for a complimentary Strategy Session with me to get some clarity on next steps for your business and to see if we're a fit
(I only work with "hell yeses" from both sides)
This is what others had to say about working with me: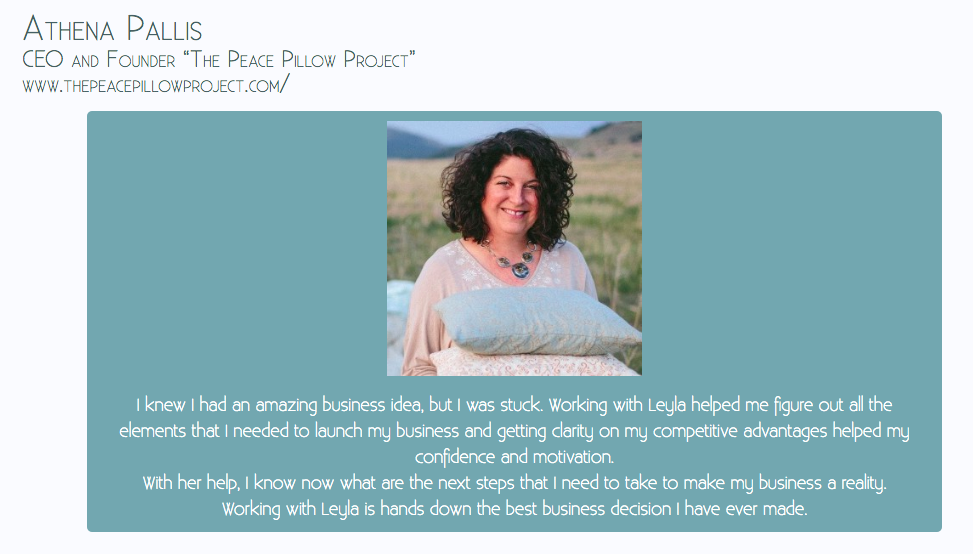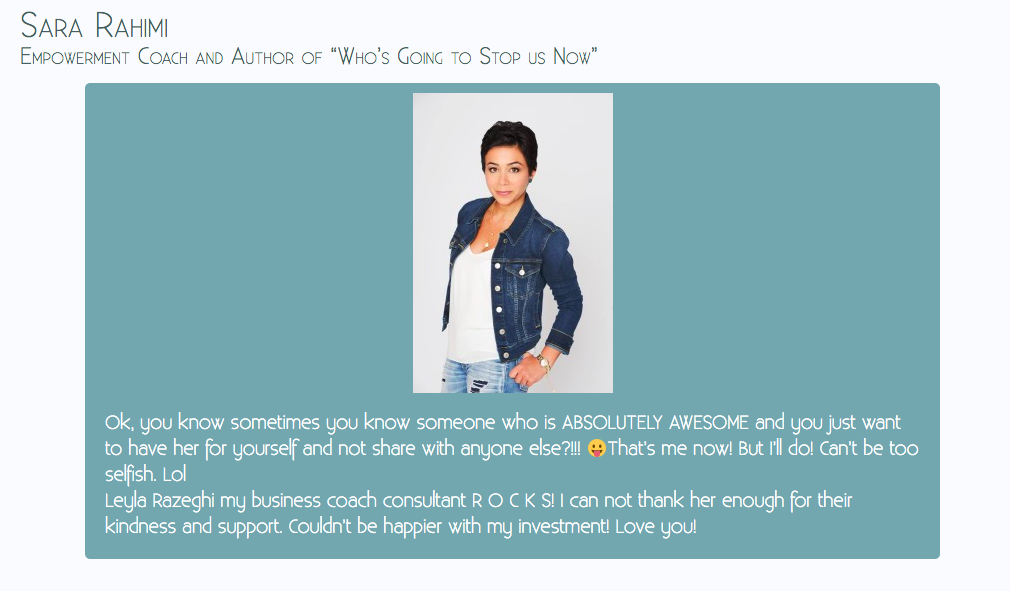 FREQUENTLY ASKED QUESTIONS:
I've been getting a lot of questions about the Product to Profit Program, so I wanted to take a moment today to answer some of the most common questions I've been receiving about the program so you can decide if it's worth checking out yourself…
================================
Q: What do you actually get in the program?
================================
I noticed there was some confusion about what you really get inside the group.
(Because it's a LOT MORE than what people realize…)
When you join Product to Profit, you will:
* Get real-time actionable feedback on your most pressing business & marketing challenges (response guaranteed!) I answer ALL of my clients' questions inside the Fb group within 24- 48 hours
* Rub shoulders & associate with top product entrepreneurs, this is not a group for service people (I'm talking people who are actively setting up their product based business, store owners and product makers, who are so real, raw and vulnerable and want to help each other.)
As if that wasn't enough, you also get access to:
* 1 Live Mastermind call per month where I answer your most pressing questions at a super high speed.
* 4 one on one calls with me (plus one SOS call), just you and I to help you get clear on your business strategy and we talk about next steps to grow your business, according to your vision and your lifestyle.
* Full (lifetime!) access to the membership site with all the archived (and downloadable) audio & video trainings, what I only share with my high-level clients, the best of the best processes to help you and your products seen and paid.
* Secrets from corporate consumer products. You learn what Procter and Gamble, Walmart, Target and Smuckers do to grow their business. Tips that have helped Fortune 500 companies grow and can help you as well (proven results for small businesses).
==> This sounds GREAT! I want to Apply to "Product to Profit"!
================================
Q: Most groups I've been part of are too "hands-off"or don't show examples that apply for my business, all the examples are for service based people.
How is this program different Leyla?
================================
That's a GREAT question. Because there are a lot of groups where the 'experts' just sell people into what I call these "cattle call coaching programs" where you only get to speak with the expert once per week on a group call and compete with thousands of other callers and you never really get the help or support you need to grow your business.
Wel, that's not what happens in our group. For starters, I keep these groups small.
First, I personally go through the group answering your questions and celenbrating your success.
I comment, interact and share my expertise so that YOU get your questions answered as well as celebrate the amazing things that are happening in your business.
(Really.)
In addition… This is the place to post your retail questions, marketing flyer, your logo, your package, your shelves at your store, and anything else you are working on and get quick feedback.
==> ALRIGHT! I want to Apply to "Product to Profit" and have a conversation with you
================================
Q: Leyla, I've Already Invested In a lot of courses. What Makes This Any Different or Better?"
================================
Let me clear some things up.
I've been in a ton of mastermind programs before, group coaching programs, VIP days, events you name it… and I realized something crucial was missing …
REAL support and a plan that is specific to your business, your goals, and your lifestyle.
Not here – everything I have learned that can benefit you in your business I am eager to share with you. I am a product expert, I have three business degrees and a lot of experience in retail and products.
I also commit to my client's success and don't work with someone if I don't fully believe in their business.
This is WHY the size of the group stays small and intimate.
It will never be a group with 100's of people in it EVER!
On our group calls, I stay on until everyone's questions are answered and I don't necessarily show up with something to teach you – I show up ready to help support you where you're at so you always leave with the next 3 steps to take.
Listen, if your business isn't where it needs to be and you want to grow it, you need support and a customized plan as you continue taking the right action to grow your business.
==> OKAY! I want to APPLY for the "Product to Profit" Program!
================================
Now…
I understand you STILL may have some questions…
You STILL may have some doubts…
I don't blame you.
And if you're STILL not sure if this program is worth checking out.
Or if it's right for you.
Here's what I recommend:
Right now you can apply and speak with me personally to get your questions answered about the program.
Here's the link one last time:
==> CLICK HERE! To APPLY for a one on one session with me
So if you've been thinking of joining, then I strongly recommend you go ahead and do this now.
If you've been on the fence, this is the ideal time to check things out.
If you still have questions, please email me at me@leylarazeghi.com and I'll be happy to help.
See you inside!
To purpose and profit,
Leyla