Sell your products on Instagram (no funnel needed)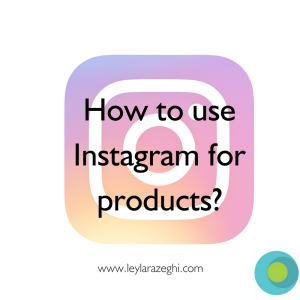 If you make your own product, you are not a stranger to the fact that 95% (or more) of the advice out there is for service providers, to be more specific, for coaches.
No hate to the coaches and consultants (I am one!) but it is definitely lonely out there for products! A lot of my clients come to me after having tried and failed at executing strategies made for service providers. Here is the thing, there is a lot of differences between products and services and one of those main differences is your price point. What does this have to do with Instagram? A lot!
A coach that sells a 3k program needs her ideal client to have a lot of trust and commitment before they pay for it, they need to make sure they are a great fit, that they will do the work, and if the program includes a lot of their time, that they like each other.
In order to know/like and trust them, the potential client might need a lot of effort, a lot of time and/or many interactions.
In the case of a product that is less than, let's say, $200, you really don't need much of those things (effort, time or interactions), this is a low commitment purchase. While for a high ticket item you definitely need a long funnel, for a small product you can go straight to selling! Of course, as I always say, you need a strategy behind every tactic you use, if Instagram is your "marketing initiative du jour" and you're just executing without a plan, most likely, this won't work or you won't get that far.
OK, you've been warned and I will assume that you have a clear plan, business model and target market, now let's focus on capitalizing Instagram! I am not an Instagram strategist, so these tips are not about the look or feel of your platform, but on how to sell.
Feature your products in related and beautiful settings to build brand equity: show the ingredients, the way they are made, etc. Interact with your audience.
Feature your users to spread the word: People wanting to grow their own Instagram accounts will appreciate the love! Start a campaign (with a hashtag) to get pictures of your users.
Don't be afraid to sell in (almost) every post: If you are successful at being either entertaining or educative in your posts, Instagram is a platform that definitely allows you to sell in every post by talking about an item and directing people to the link on your bio.
Now go post and best of luck!